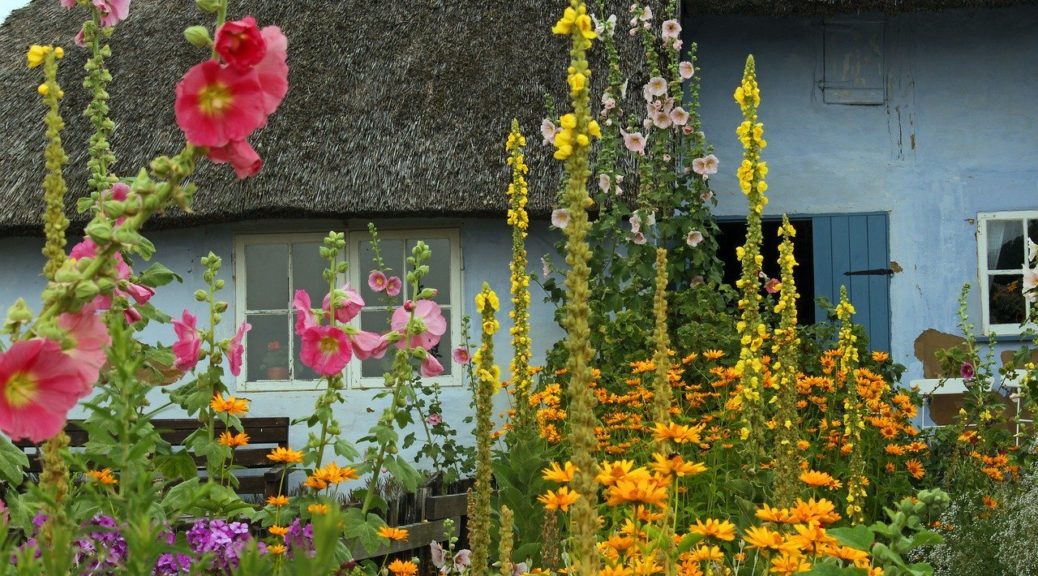 Holiday in Denmark – Relax, Enjoy, Experience Hygge
Holiday in Denmark – Relax, Enjoy, Experience Hygge
Go for a great holiday in the most lush, safe, secure, happy and cleanest of countries in the world. Everywhere in Denmark you will be near a fine and safe, sandy beach with good waves for bathing, clean water and very often lifeguards too. On the West Coast of Jutland the waves and currents of the North Sea may be a challenge, but on the east coast conditions are often more family friendly. The east coast beaches are suitable for children, there is plenty of space and easy acces for the public. Of course you might prefer to spend your time tanning in the sun next to a hotel pool in Southern Europe but then you might have other preferences? It can be very pleasant on the sandy Danish beaches, with plenty of space for fun activities for everyone in your family, regardless of age and interests.
It is a pity that not even we Danes are properly aware of the pleasurable activities around our beautiful country. There is so much to explore and dig into in all areas of Denmark and we do not have to stick to paths pretrod or otherwise well known. A summer spent in Denmark will be a summer full of delights for eyes, ears and all senses.
The Essence of Denmark – Loooong Summer Evenings and Great Outings
Denmark has much to offer for a perfect holiday whether for children, adults or seniors. If you travel without children you might want to indulge in Nordic Food and go for a gastro experience to any of a growing number of Danish restaurants that were recently awarded Michelin stars. Copenhagen is an internationally recognized destination for gastro tourism. Top this with visits to some of our micro breweries or one of the micro distilleries that emerged during the last decade. You can also book a private guide anywhere in Denmark to give you the best firsthand introduction to the area and sightseeing with a touch of luxury. You have attractive choices anywhere in Denmark and our guides might also take you to places you might never otherwise hear about or see and that are not included in the guide books although they are quite remarkable.
CLAY – a Museum for Ceramics
CLAY is definitely a museum that merits a visit. I hope you will agree with me that it is simply a pearl among museums. Situated idyllically at the top of a slope flowing down to Lillebælt, the narrow strait between Jutland and Funen, between Middelfart and Fredericia where 2 beautiful bridges connect the island of Funen to mainland Europe. From CLAY you can see the bridges and you have an impressive view of the Belt. Visits to museums can be good or bad depending on how you go about it. You might prefer walking through the exhibition by yourself and stop to inspect any exhibit that catches your attention. Obviously there is another way to go about it. You can have a guide lead you through the exhibition showing you and explaining to you what is most significant about the things you pass – and why. If you go for the option with a guide you will be sure to see the best parts of the exhibition and take the best memories back home with you.
CLAY also exhibits the best of the best of Danish china during a 200 – 250 year period as well as more traditional ceramics, majolica, pottery and faience – and your guide can explain about the differences. An example is majolica which historically derives and gets its name from Mallorca and faience from the italian city of Faenza. The guides can also tell the difference between earthenware, stoneware, jasperware and so on. Of course there is the traditional museum shop and a cozy café too, overlooking the museum garden. Your coffee will even be served in cups with a modernized traditional 18.th century decor from Royal Copenhagen, one of the oldest and most renowned porcelain factories with a history going back to 1775. In a museum focusing on ceramics this comes across as an obvious choice.
Perfect Holiday With Children – How To
When you travel around Denmark you will often come across options that would fascinate or entertain children too. Local newpapers and tourist informations also provide lists of activities close by. Often you can also ask local experts once you have arrived such as the reception in your hotel or B&B.
If you prefer to go camping you will find lots of options and activities for children at most camp sites, activities such as swimming pool, playgrounds with swings and slides and of course a fine selection of Danish icecream. If you want activites away from the camp site the managers know, which beaches are best for children, for angling, fossil hunting, pony rides and much more.
If you spend your holiday in a rented cottage go for all the information sheets that you are likely to find. Often previous guests or the owners have left information and leaflets for the next guest. Wi-fi is available in most cottages and camp sites as well, it is very easy to get online and most Danes do no longer worry about a holiday without easy access to wi-fi. Now we can google our information wherever we are. If you like to see our options for scheduled guided walks around Denmark this is where you find the information
Summer Activities for Children
If you are a nature lover and enjoy outdoor activities, Funen might be one of the finest destinations in Denmark. Anywhere on the island you are close to the sea, there are hills, forests with foot paths and trails that take you through all the varied nature. A truly unique place to go would be tee waterway to the island of Æbelø. It is a small, low island just to the north of Funen and to get there, you need to wade across. This is somewhat like what you can experience in the Wadden Sea, but then again it is very different. There is not much tide or current here and Æbelø is much more inviting than the windblown sandbanks in the Wadden Sea. It is generally safe, but we still recommend booking a guide who knows about tide, weather and the best route across. This is a walk on the bottom of a very shallow sea so you will need wellingtons or accept wet socks. Once you arrive on the island you can enjoy the beach, go bird watching, study plants and the flora in an ecosystem marked by the somewhat brackish water of Kattegat. Please bear in mind the island is listed and you need to bring everything back to Funen so you help preserve the island and its beautiful nature. The guide will take you safely to the island and back. She knows the story and all there is to tell and see on the island. With a bit of luck, you might even get a glimpse of the big sea eagle, one of the largest birds in Denmark.
Spoil Yourself with Sightseeing?
It is not really spoiling yourself and your family if you treat yourselves to a guided tour. Depending on the guide and the destination, the price might be less than what you would have to spend, buying the biggest cone with ice cream for a small group or a trip to the cinema. You get to decide where and when to go, what to see and may even ask the guide to adapt the tour to your individual wishes and requirements. This is how enduring impressions and memories are made. They will stay with you after the taste of ice cream has faded into the past.
Maybe you have not made up your mind yet? Why not tour Denmark, following your fancy and adapting to the season, the weather and your curiosity? There is inspiration to be found and experiences to be had almost anywhere. Denmark is a country bursting with stories waiting to be told and sights waiting to be seen. Maybe this is not a country of drama, spectacular mountains or endless forests. But Denmark nevertheless has so much to marvel at that you would need much leisure time and a very long life to learn all there is to know and see.
So, Welcome! Have fun! And please don't hesitate to come back for more. Denmark is waiting for you. If you need inspiration or local guides, GuideService Denmark will be happy to assist.