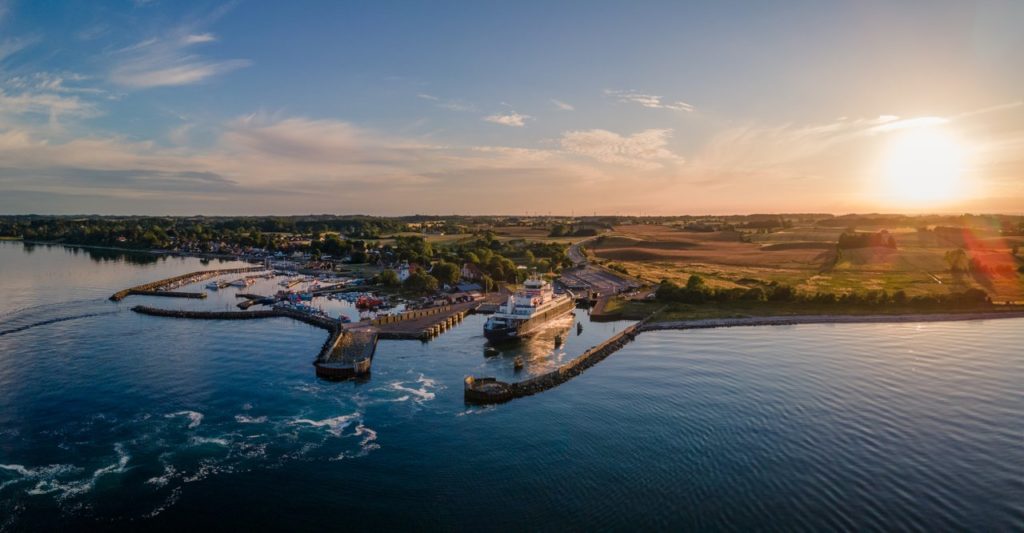 Langeland - Much More than a Festival
In the South Funen archipelago lies Langeland - my native island. This is where I have spent most of my 27-year-old life and the island will always have a place in my heart.
Growing up in a Tourist Area
I grew up in a disused train station that was part of Langelandsbanen, which was in operation from 1911-1962. Therefore, I grew up with train enthusiasts coming at least a couple of times a year to take pictures of our house. My parents also invited them into the backyard, so they could get pictures from that angle - which was where the train actually ran.
The nearest town from my home is the harbor town of Spodsbjerg. From here there is a ferry connection to Lolland. There is also a huge summer cottage area. In the spring, it's mostly German anglers, while in the summer it's vacationing families. And when the festival takes place in July, it is felt on the entire island.
The island's function as a tourist destination has always been very apparent to me, but there is so much more to experience than fishing and festivals.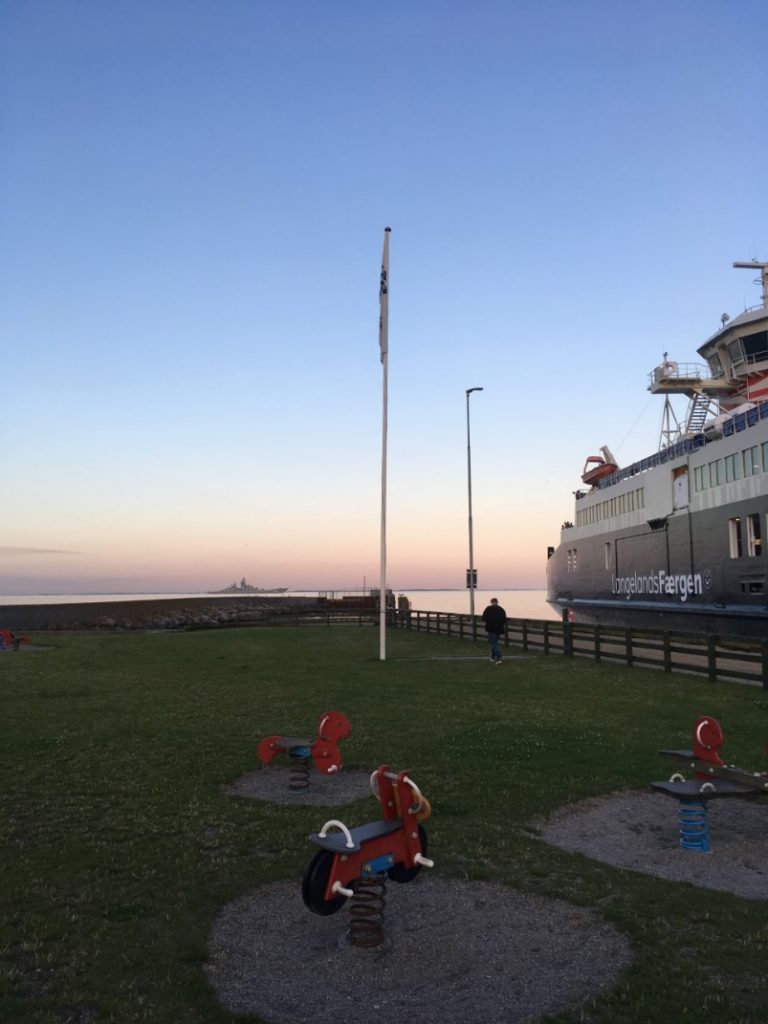 The Nature of Langeland
With its 52 kilometers in length, Langeland offers plenty of opportunities to get out to the water and a walk on the beach. But the island also has several of the so-called 'Hat Hills', which are very characteristic. The hills are small, completely round hills, of which there are more than 1000 on the island, and Langeland is the best place in Denmark to see just such hills. And even though they are not very tall, I can say from experience that they work great for sledding in the winter.
"Denmark's Longest Art Exhibition"
Langeland has several art shops, local artists and not least the 12 art towers.
The Langeland Art Towers is a project in collaboration between Langeland power supply and De Langelandske Kunstnere, the Artists of Langeland. The project has been running since 2003, and includes 12 old transformer towers, distributed over the island's 50 kilometers. Each tower is equipped with a work of art, made by one of Langeland's own artists. The towers are open all year round, and it is a unique way to experience the interaction between art and nature. Every year, new art is added to four of the towers, so every year there is something new to see. I myself have often stopped by the one on Pederstrupvej, which is the closest to where I grew up.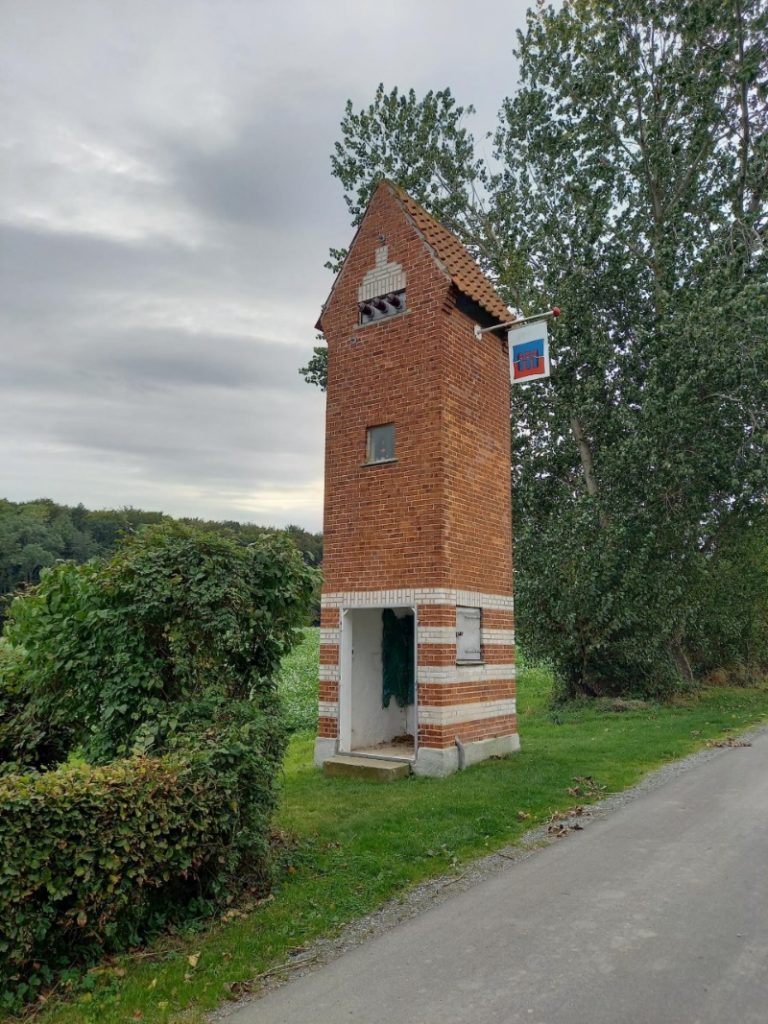 "Bølle"-hunt
There's an old saying that goes: "Langeland has fifteen mills, fifteen 'bøller' and fifteen parishes." However, this is no longer quite correct. Many of the parishes have merged and only three of the mills still exist. But the fifteen towns whose names end in "bølle" are still there. If you drive from one end of the island to the other, you can see how many you come across. Maybe Tullebølle is the funniest 'bølle' name?
Hans Christian Ørsted's Butterflies
Langeland's capital, Rudkøbing, is located in the middle of the island and is the first town you come to when crossing the bridge from the Funen side. The town is an old market town, but is probably best known for being the birthplace of Hans Christian Ørsted. Just as Odense is characterized by Hans Christian Andersen, Ørsted has also left his mark on Langeland - not least Rudkøbing. In addition to Ørstedskolen, which is one of the country's largest primary schools, Rudkøbing also has Ørsted Parken with its associated Ørsted Pavilion, where everything from bingo to concerts are held.
Parken, the Danish National Stadium, also features a statue of A. S. Ørsted, who was Prime Minister of Denmark from 1853-54, and younger brother of H. C. Ørsted. As a fun extra detail, he married Sophie Oehlenschläger, the younger sister of the creator of the Danish National Anthem, Adam Oehlenschläger. This came about because the two Ørsted brothers had provided for Adam's education and the two families were already close.
On Gaasetorvet between the town hall square and the harbour stands the statue of Hans Christian Ørsted. Just across the road is the old Rudkøbing Pharmacy, which Ørsted's father owned. The building next door is adorned with a plaque indicating that this is the childhood home of the two Ørsted brothers.
If you go for a walk in Rudkøbing, you will quickly notice that many of the houses are decorated with large butterflies. They vary widely in both size and color, but they all bear witness to Rudkøbing's townsman H. C. Ørsted. This is because Ørsted was an innovator of the Danish language and one of the first Danes to use the word 'sommerfugl', meaning butterfly. He also coined the Danish words for oxygen and hydrogen. As a result, the butterfly has now become a landmark for the city. The butterflies themselves are made at the city's job center and can be ordered by the island's citizens.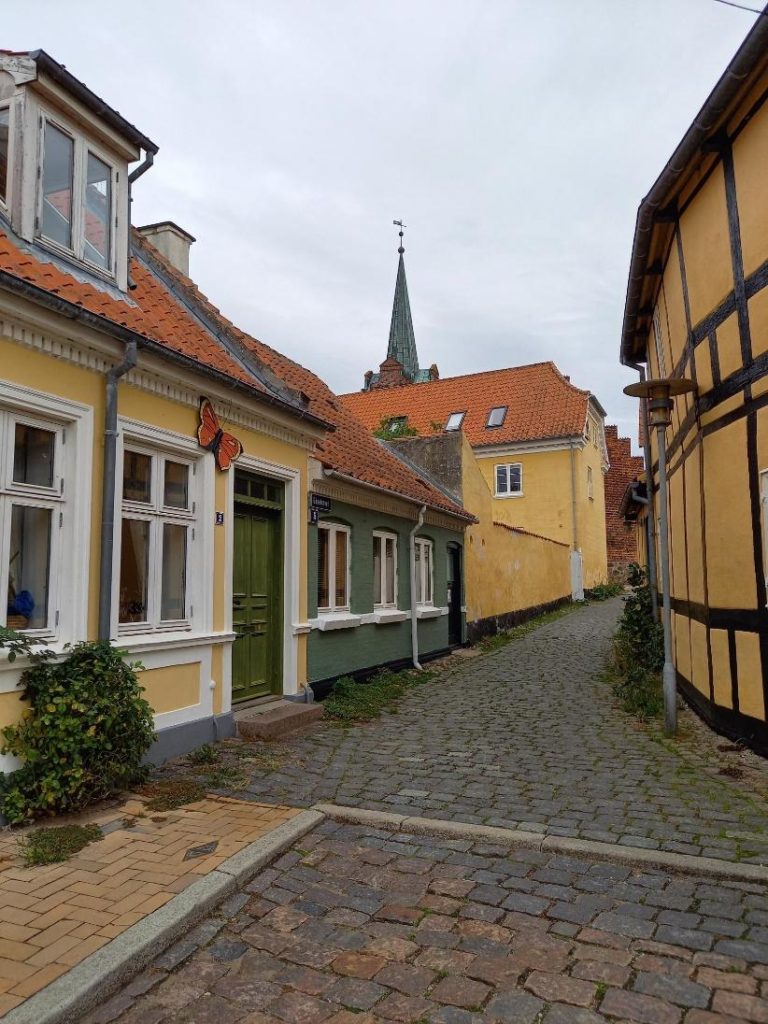 Medicinhaverne in Tranekær
If you drive north of Rudkøbing, you will come to Tranekær. Here you will find Tranekær Castle, a beautiful red castle where the Counts of Ahlefeldt have resided since 1659. Right next to the castle is Medicinhaverne. A lovely area where you can come in and learn about the plants and herbs that have been used throughout the ages for all kinds of healing processes - with greater or lesser success. It is also possible to see some of the 15 species of apple trees that have been bred on the island.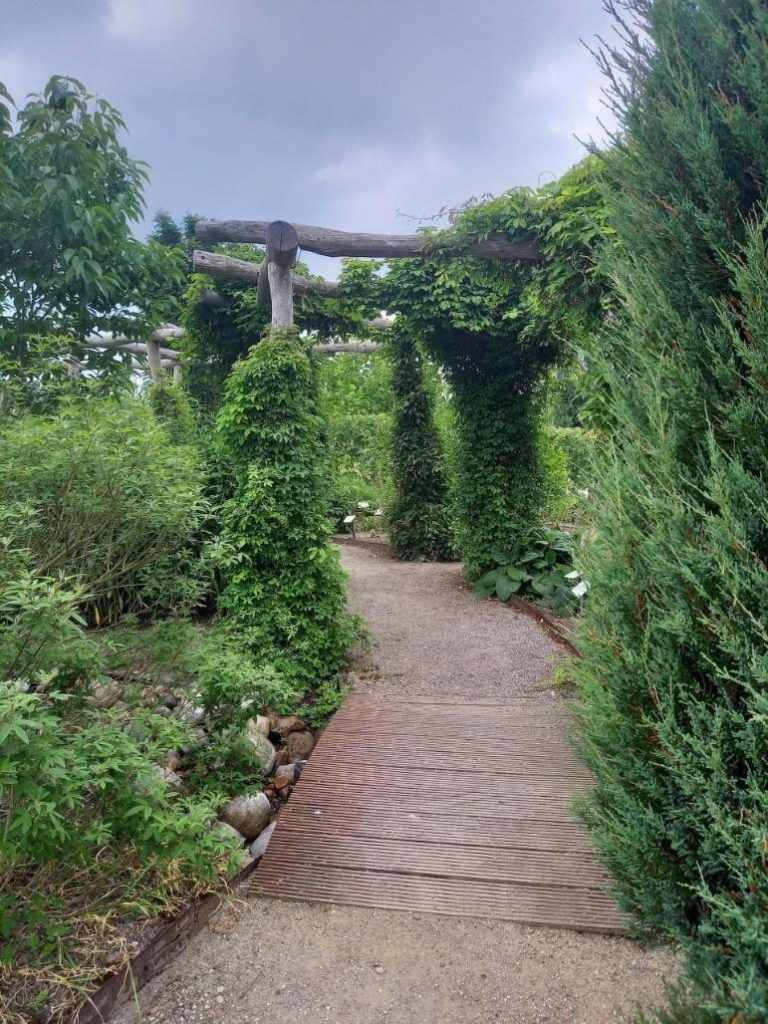 Inspiration for the National Anthem
Not far from Tranekær is Stengade, where you can see one of Denmark's best-preserved tobacco barns. During the war it was not possible to buy Virginia tobacco, so on Langeland they took it upon themselves to supply smokers with the essentials. The barn still exists and is a great stop where you can learn more about Danish tobacco history by seeing the barn and reading the posters. You can also often buy tobacco seeds yourself.
If you drive a little further south, you come to Stengade Skov, where "Oehlenschläger's beech" stands. A large old beech tree that is over 200 years old and stands right down by the beach. It is said that it was here that Adam Oehlenschläger, between 1819-20, wrote the lyrics to our national anthem Der er et yndigt land, and that this particular tree should be the beech tree that stands near 'Salten Østerstrand', as descirbed in the anthem. The beech is also large and wide - and it works well as a climbing tree.
Southern Langeland
If you drive south from Rudkøbing, you will sooner or later end up in Bagenkop. Back in 2011, the town was named Village of the Year - and it is understood. It is a cozy harbour town where the local community is at the forefront. This can especially be seen at the annual harbour festival, which takes place in July.
Bagenkop is still a harbour town with a capital H. The harbour itself is nice to walk on, seeing the red houses, as well as when the fishing boats come in. It is also in Bagenkop Harbour that the ship MARY from Rasmus Klump, a famous Danish children's cartoon, is located, which children can jump on board if they want to. There is also the opportunity to visit Fiskeriets Hus, the Fisherman's House, and learn more about the history of fishing.
There are also opportunities to see the wild horses at Gulstav and go for a walk at Dovns Klint, where the views are stunning on a clear day. You can visit the Cold War Museum in Tryggelev or visit King Humble's Tomb. It's all on the route between Rudkøbing and Bagenkop. Ristinge Hale is also worth a detour.
"I'll take the bridge"
Although I no longer live on Langeland, I visit it often. I have family and friends there, and the island is where I have created many of my memories. These are childhood memories of rice pudding at Langeland's Museum and Rudkøbing Christmas by-night with the family, and trips to harbour parties as a teenager with friends.
Therefore, I also believe that Langeland is worth a visit for people who have not been there before.
When I lived on Langeland, and attended events outside of the island with people who didn't know much about the area, I was sometimes asked the question: "Shouldn't you leave early so you can catch the last ferry?" To which I was happy to answer: "No, that's okay, I'll take the bridge."
And if you have the opportunity, I encourage you to do the same and see some of what Langeland has to offer.
We are happy to say visit Langeland with Guide Service Denmark and our Guide Service Funen
Photos
Spodsbjerg Habour. Photo: Daniel Villadsen. License: VisitDenmark
Evening atmosphere at Spodsbjerg Harbour with the ferry. Photo: Maria
The Art Tower on Pederstrupvej. Photo: Maria
Rudkøbing. Photo: Maria
The Medicinal Gardens in Tranekær. Photo: Maria