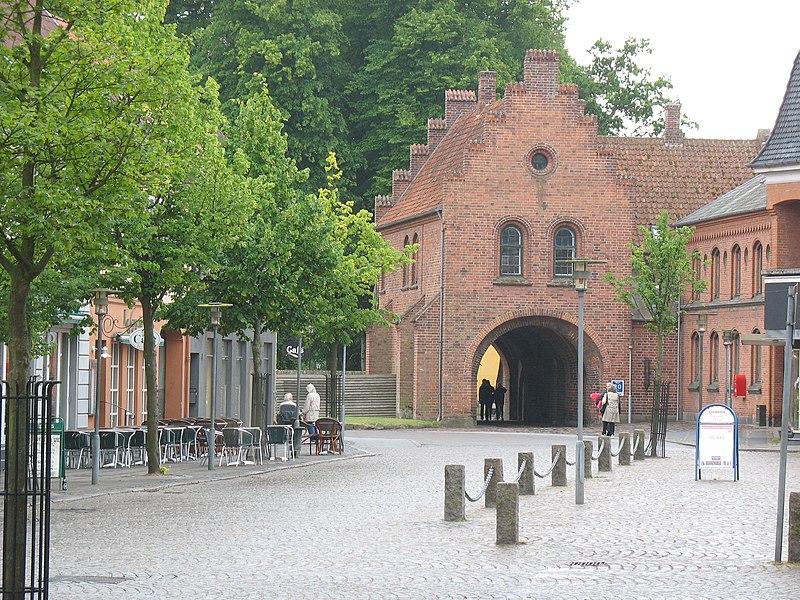 Sorø - to Guide where One Grew Up
Nostalgia: Sorø and its surroundings are a wonderful place to grow up as a child. I would like to share some of all the wonderful things that Sorø and its surroundings have to offer, especially for families with children, who must have something for everyone. I myself have lived in Sorø most of my life, until I had to leave to start at university. The feeling of living close to nature - the world's largest playground but at the same time the feeling that you still lived in a real town.
Emil's Chocolate
A classic. Ask anyone from the Sorø area, they will almost certainly know about Emil's Chocolate, in local parlance just Emil's, or the Bonbonnier as it was previously called. It goes without saying that ice cream is a hit with children, but the ice cream at Emil's has always been of high quality and you always got twice as many scoops as you ordered. So when you tell us which ice cream you want, you have always been able to get "half" scoops, so you can taste even more different ice creams. If you don't like ice cream, there is of course also coffee, tea and chocolate of high and delicious quality.
Having said that, the shop also has a funny story. A young student named Emil chose to use his personal savings to buy the store, and renamed the former store called "Bonbonnieren" to the current Emil's Chocolate. After 16 years, Emil chose in 2016 to sell his small ice cream shop to a local who he believed also had a focus on quality. This was important to Emil, since the shop has quite a reputation in town life in Sorø. This must survive though he no longer had time to run the shop.
Sorø Lake
When you have had your ice cream, it is obvious to go down to Akademihaven and Sorø Lake, where you can enjoy your ice cream in lovely surroundings. At Akademihaven, there are lots of beautiful flowers and a botanical garden for the adults. There are also lots of good trees and large lawns for the children to enjoy a wonderful playtime.
If one day you think you have plenty of time at hand, I suggest you walk the whole distance around Sorø Lake, which is well over 8.5 km. There is a nice path all the way, which mainly winds through forest areas, but which also goes through the Academy Garden and the Borgmesterens Øje, the Mayor's Eye. That's right that's what the place is called.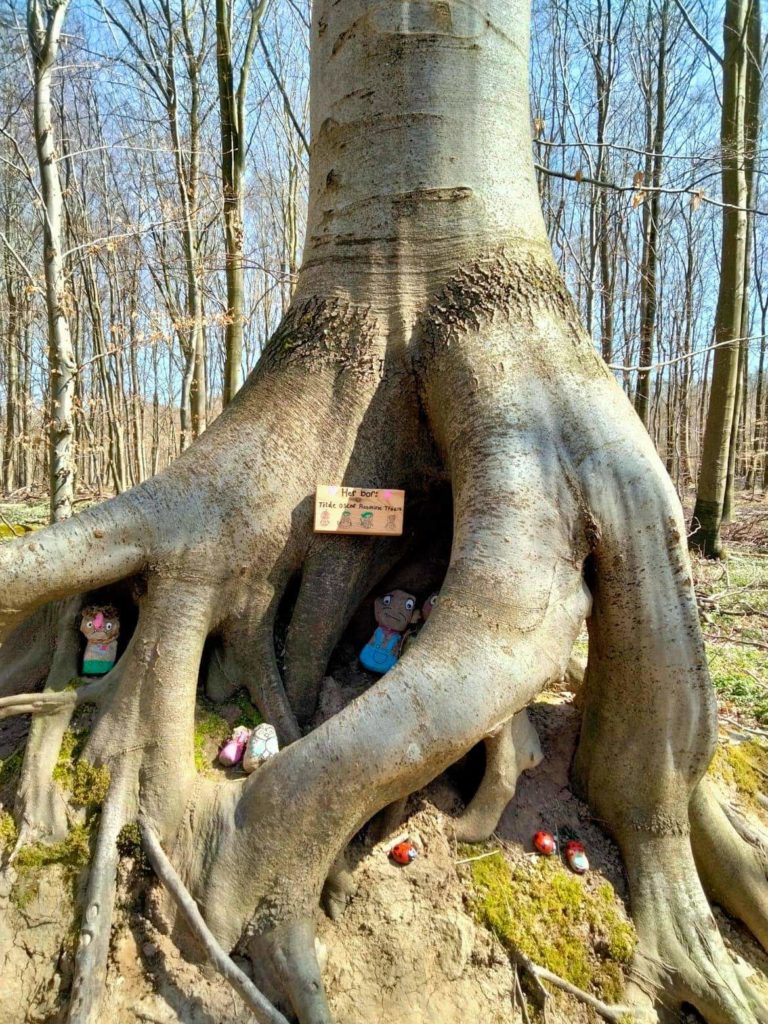 During the tour, there will be many table-bench sets in beautiful places, where it is obvious to relax for a snack or have lunch if the sun is shining. The small local boat Lille Claus also sails on the lake, and is launched every year around April/May. Here you can either take a boat trip all the way around the lake, or you can get off at one of the many stops along the way. If you go for this option, I would probably choose to stop at Parnas myself. Parnas is a large nature area, with a newly established small beach. From Parnas you are also close to a small marsh, which gives the atmosphere of trolls and witches. A nice place to go with your children to wonder into the world of fantasy.
Sorø Monastery and Bjernede Church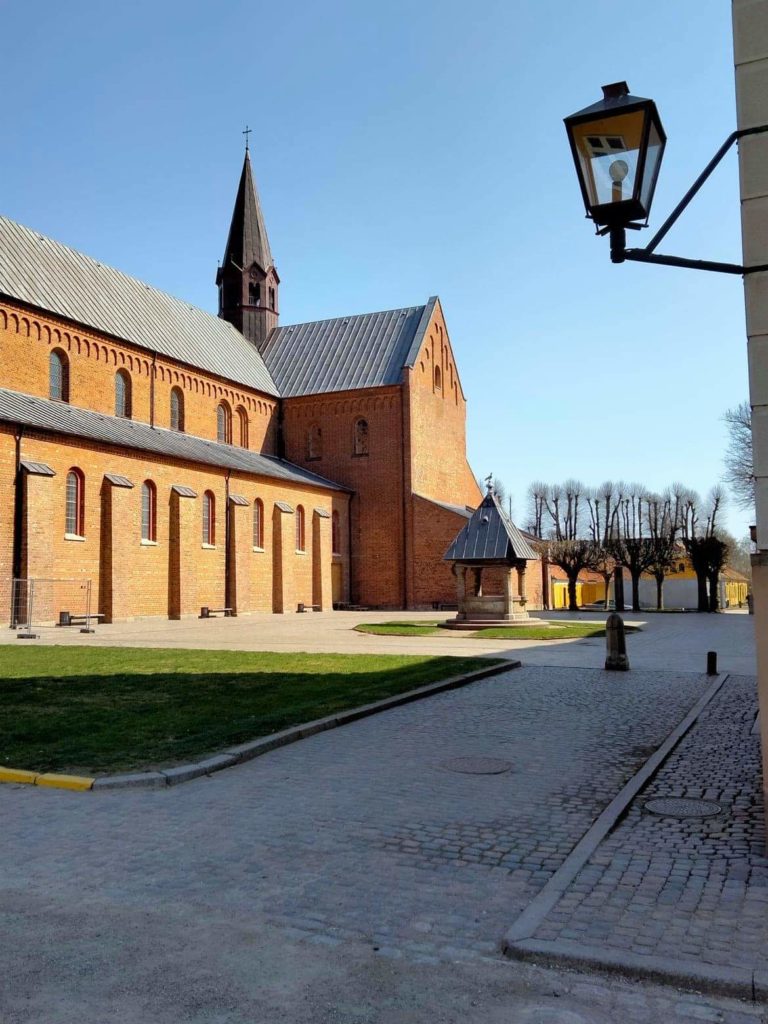 When you mention Sorø lake, you must also mention the monastic church in Sorø. Originally, Sorø was a peninsula where a monastery was built for the Benedictine monks. Whether you are religious or not, I would definitely recommend visiting the beautiful building, which is always open unless a ceremony is taking place. Apart from our colorful water tower, which stands right next to the highway, our monastery church is probably the best-known symbol of our town.
But we also have a second church in the municipality that we are very proud of - namely Bjernede church. Bjernede church is one of the 7 preserved round churches in Denmark, and the only one in Zealand. The church is not visited by many, but it is still something that you as a local can be a rather proud of. Now that we're on the subject of church life, in Sorø we also like to boast that the religious poet Niels Frederik Severin Grundtvig often visited Sorø and the surrounding area, where he also liked to meet Hans Christian Andersen - whom the Odenseans probably deserve credit for. And then we have a couple of Danish medieval kings who are also buried under the monastery church! The less important ones, from later times, they lie in Roskilde - please observe the irony. The stories are many in Sorø.
Sønderskoven, the Southern Forest
I myself grew up in the area of Sorø called Frederiksberg. Here I enjoyed Sønderskoven right in my backyard, and I have no count of how many hours I have spent in that forest - but it is a lot. If I have to think back to one place in the forest that is special to me, it has to be the Sandager bog. In the old days, during World War II, it was an important place as peat was dug from the bog, which was used to heat houses. In modern times, it is just a nice peaceful place, where in the summer you can often see lots of snogs if the sun is shining and the temperature is high. If you do not succeed in finding a snog, you may find frog eggs on the surface of the water or perhaps some of the adult frogs that jump around in the area.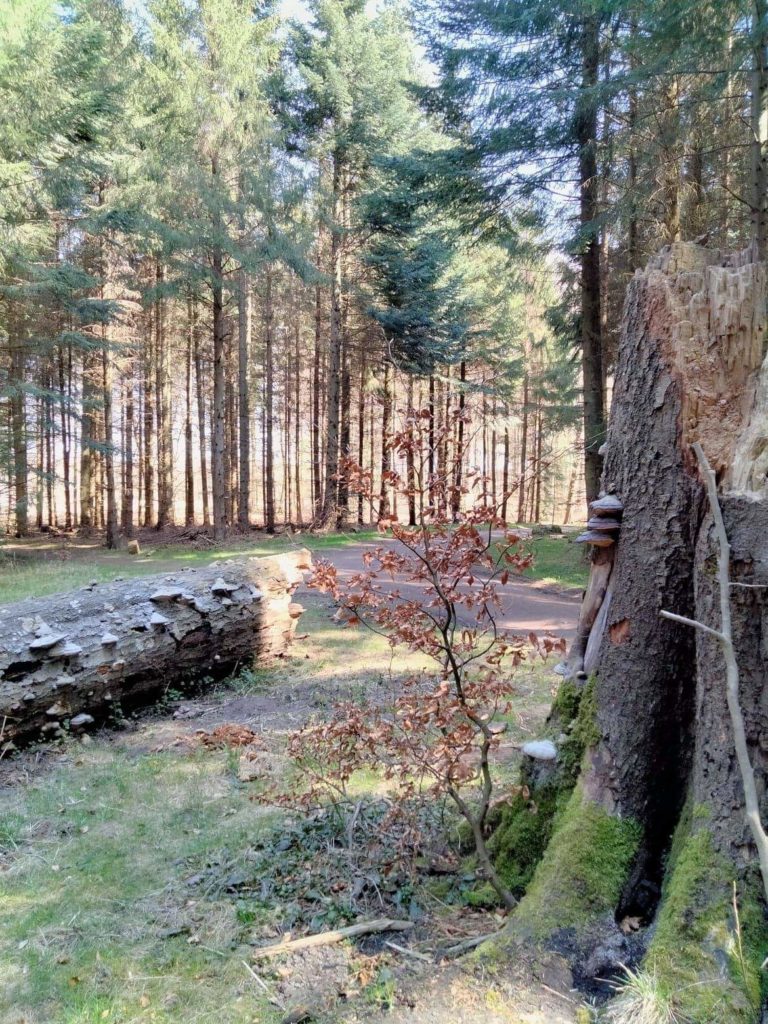 If you think that bogs and the life around them are boring, there is an alternative, an old sawmill which is still in use today as a sheltered employment offer. In some of the forests around Sorø, you will also be able to find some graves from the Viking Age, if you know where to look - which I happen to do.
Kongskilde and Tystrup-Bavelse
A place that is definitely also worth mentioning is Kongskilde and the surrounding area. In the area around Kongskilde, there are a lot of springs to be found everywhere in the forest. To this day, most land is public and you can move around as you wish - but it hasn't always been that way. At Kongskilde there has been a water mill dating back to the Middle Ages. The present mill however, was built in recent times. The mill was first owned by Sorø monastery, later the king and then by private owners. It was as late as 1971 that the state bought the mill and later the surrounding areas. It has clearly had its eye on the area for a while, since already in 1964 Tystrup-Bavelse was declared Denmark's first nature park.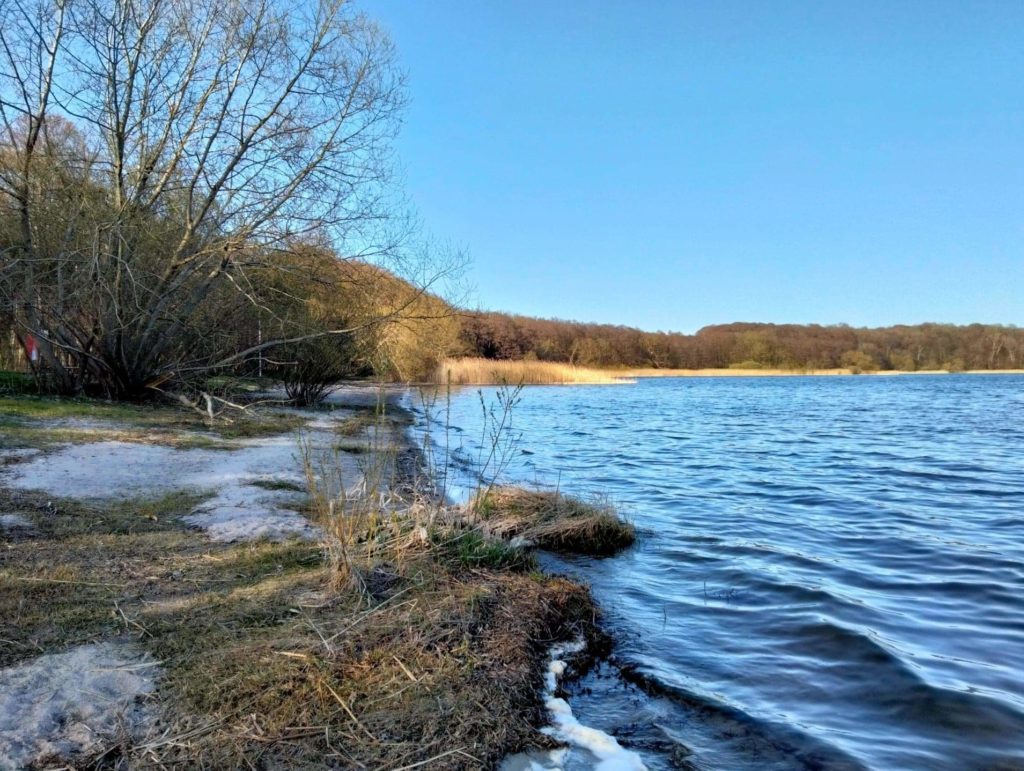 Suserup Forest - a Primeval Forest
If you wonder what an untouched forest looks like, Suserup forest is the place to go.
Not far from the local golf course is a primeval forest. The primeval forest has not been touched for over 100 years, and has been left to grow wild. If you want to take your children on an imaginative forest trip, this is a fantastic place where, among other things, there are many red alders. In the forest, there is a path for you to walk. You must not destroy or remove anything - not even from the forest floor. After the storm in 1999, an incredible number of trees fell. Since you were not allowed to remove the trees, you simply had to go around them, and new paths were formed where people walked. So it's not just the trees that are wild in the primeval forest, so is the path, and from time to time it changes when a tree lies across.
This is the shortest description I can give of the area, but there is so much more - everything from the Weichsel Ice Age to Copenhagen Zoo, which has also had projects in the area.
Get in Touch
I'm only a 2nd generation Soranian and most people say you have to be 3rd generation to be a real local - but that's nonsense. I am proud to come from Sorø and I love my childhood town and the surrounding areas and I'd love to show it all to those who are interested. I don't bite, I just talk a lot.
We are happy to say visit Sorø with Guide Service Denmark and our guide service Zealand and Magnus.
Photos
Pixies hiding in the area at the lake Sorø Sø. Photo: Magnus
Sorø Monastery Church and the friar's well at Sorø Academy. Photo: Magnus
Lots of beautiful pine mushrooms in the forest Sønderskoven. Photo: Magnus
The beach at the lake Tystrup Sø. Photo: Magnus