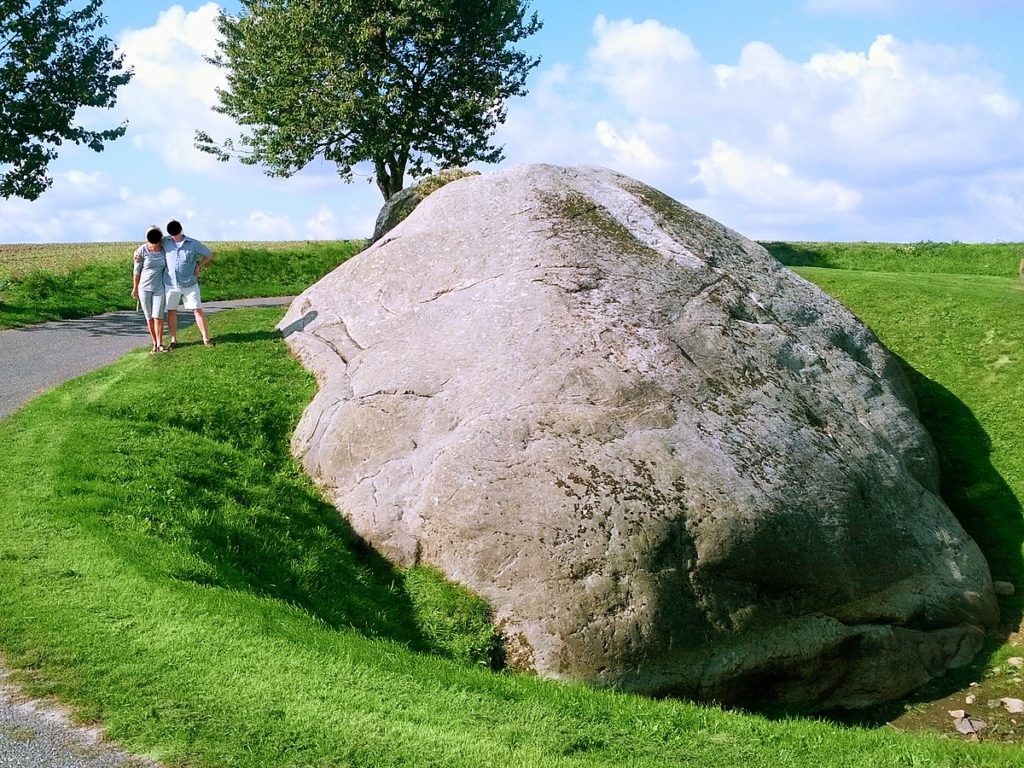 The Headless Priest in Hesselager
This is a ghost story you probably don't know and a guide to a few sights in Southeast Funen. And the moral is: There is something to be found in many places in Denmark, even if you don't already know the place.
The Parish of Hesselager is beautifully situated on Southeast Funen, about halfway between Nyborg and Svendborg and only a few kilometres from the Storebælt. Hesselager Parish does not make a big name for itself, but there are nevertheless 3 sights. Hesselagergård, Hesselager Manor, is one of them - and perhaps the largest.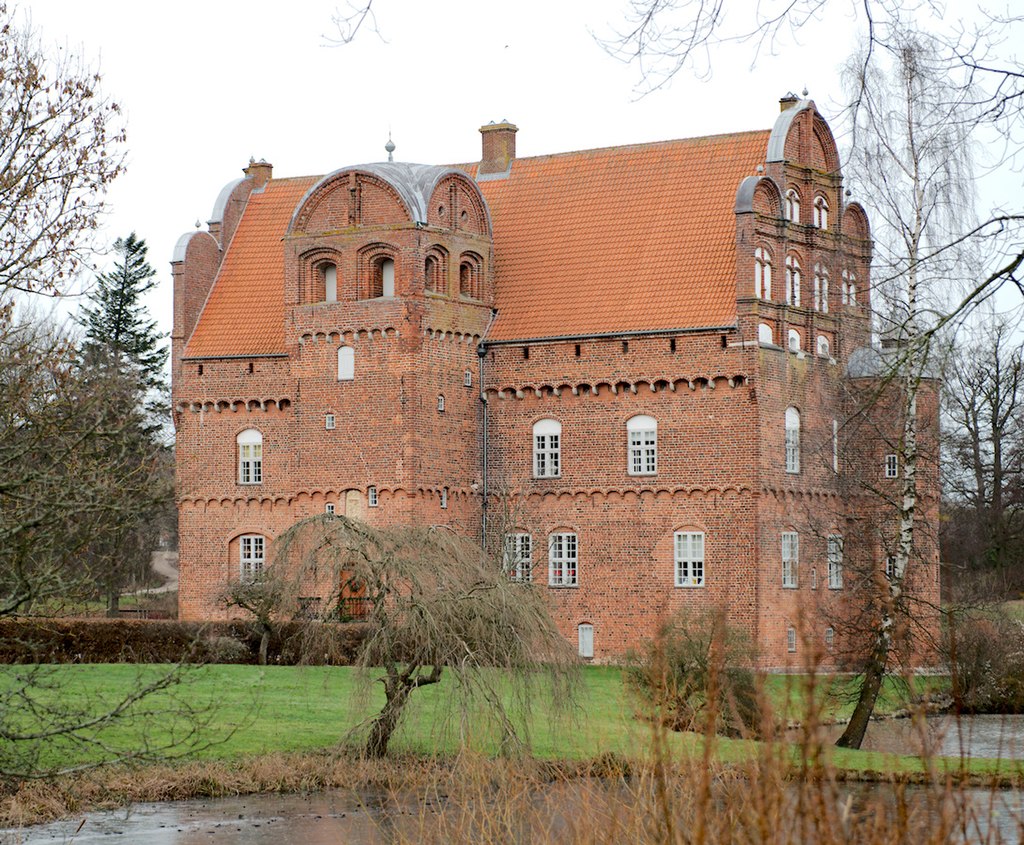 It is one of the country's finest manor houses, a true Renaissance complex and often photographed. With good reason.
Sightseeing in Southeast Funen - 3 Sights
But this is going to be about another attraction, namely Hesselager Church. The third attraction is the Dammestenen, The Hesselager Rock. It is said that the rock was thrown across from Langeland by a troll who wanted to destroy Svinninge Church. He missed. Or perhaps it was a witch - there is slight disagreement on this. But there is agreement that it was the church tower that was at stake. However, this is still not a ghost story, so we'll also leave it at that.
For a long time, Hesselager Church belonged to Hesselager Manor. It was intended that Christian III's chancellor (equivalent to prime minister) Johan Friis would be buried here, and that the church would become a family burial place. But while he was on his deathbed, he changed his mind. Instead, he chose Vor Frue Kirke, the Church of Our Lady, in Copenhagen. This ghost story is therefore not about Friis, but about a priest in Hesselager who got into a very bad situation. I have colleagues who know more good stories of this kind, for example in Slagelse and Køge and Copenhagen.
Priest's Mound
The story is true and dates back to the 19th century, when nouns were capitalised. I have taken the liberty of modernising the spelling.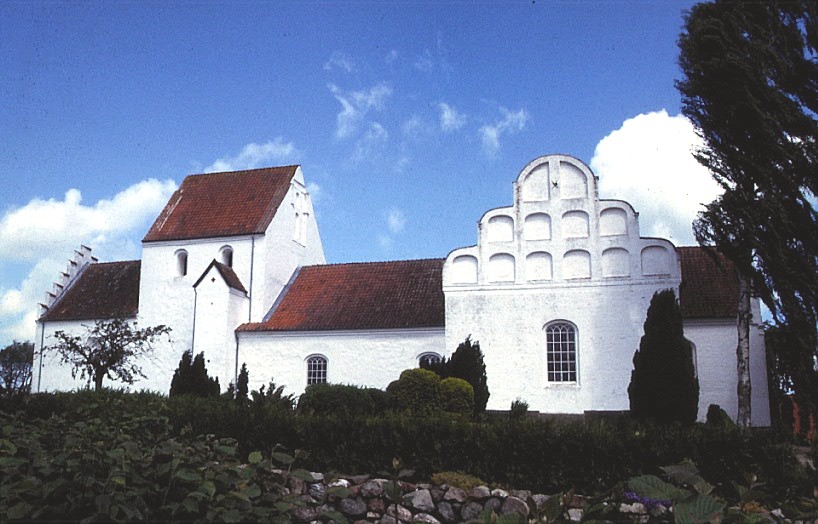 In Hesselager, out in the field, there is a bog called Skidtmose, and in that bog there is a mound called Priest's Mound. There are a few spruce trees on it, but they have not grown in living memory, and will probably never grow any bigger. It is said that a priest was "manet ned" here - the act of binding a ghost to its grave using magic. He had in olden times been a priest in Hesselager, and had seduced a girl and killed her, and then afterwards buried her in the garden.
The girl disappeared altogether, and no one could imagine where she had gone, for it was not discovered while he was alive what he had done. When the priest died, he went and rummaged about in the vicarage, and they could barely be in the yard because of him. The new priest who had come there could not get rid of him, but then he was told that the old priest in Gislev was so skilful at "nedmaning". And then one evening he came down there and he also took it upon himself to get him to leave.
Getting Rid of the Ghost
Then one evening he came down there, and there stood the dead priest in the garden in the place where he had buried the body. Then the old priest asked him what he was doing there. "I am looking at my work," he says. Then Gislev's priest asked him again if he would go with him to the cemetery. No, he would not, for here he always wanted to be at night.
Then the priest of Gislev thought, "Through good I will get him nowhere, so he shall receive it through evil," and then he used his power, but he could not get him any further than the gate of the vicarage. But then the priest came upon a good idea. He went in and spoke to the farmhand who was serving in the vicarage, and told him to pull out a "Klod" [= a young horse] that had never been ridden. The farmhand did so, and then the Priest of Gislev said to the Ghost, that if he did not want to walk, he should ride. He was willing to do so, but only on condition that he did not go to the cemetery.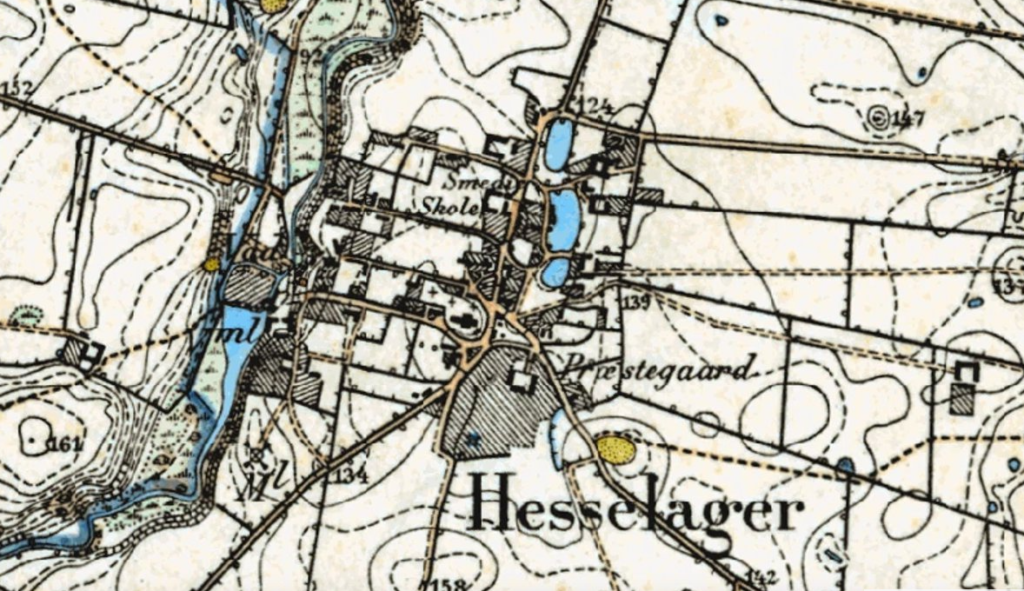 Don't Look Back, Because if You Do, You'll Die
When he had been mounted on the horse, the priest of Gislev said to the farmhand, "Now you must pull the horse out into the bog, but you must not look back, for if you do, you'll die." So the farmhand went with the horse, and the priest went after him. When they had come out into the bog, the horse sank. But by that time the priest of Gislev had got the dead priest so firmly fastened to the horse that he could not get off again, and so he had to "nedmane" him there. But he could not get him further down than to his knees. Then the priest said to the farmhand that he had to go home. The priest then threw this mound over him, and he had to remain sitting there.
But people who pass by the bog in the evening will say that they can hear him singing over there, just as he sang before the altar. There is now, for instance, Povl Hansen in Hesselager, who will certainly claim that he has heard him sing over there. His father's land extends to there. They have also seen him walking and strolling in the bog, and then he walks with his head under his arm. That is why they call him the headless priest.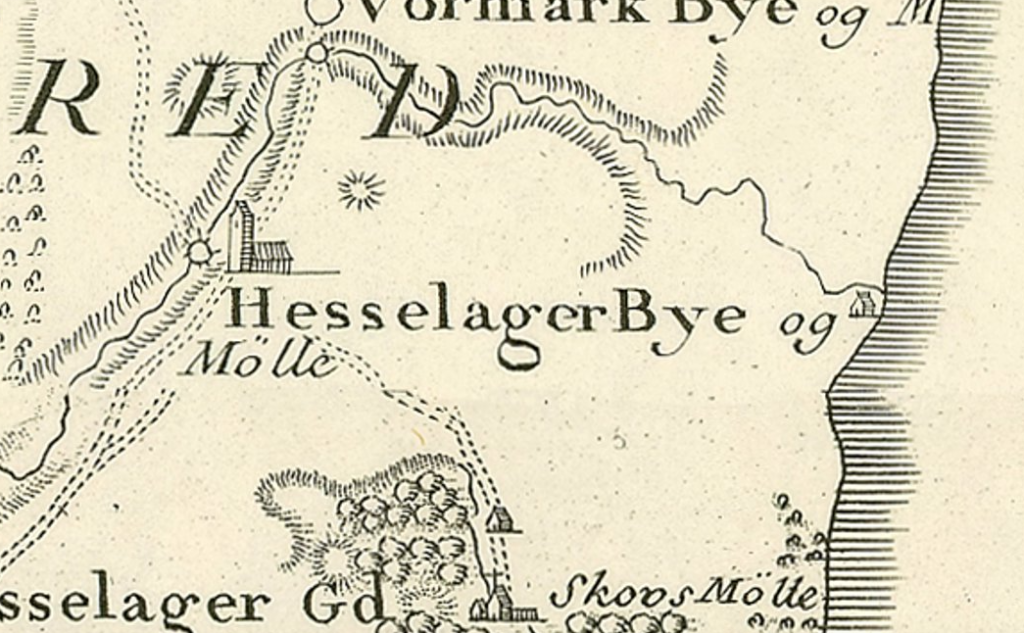 Moral
So ends the story of the headless Ghost Priest. And of course there is a moral to the story. Even small places that don't make a big fuss of themselves contain a surprising amount of interesting things. You won't find this if you just drive slowly through the town by car or take a stroll down the main street and look at the shops.
If you travel that way - shopping, a visit to the local craftsman and then on to the inn, ice cream shop and beach, then Hesselager Church is nothing more than a rural church with a curiously crooked gable. And Dammestenen is a large rock lying in a field, where there indeed is no ice cream shop. So why don't we just move along?
With Google, you can quickly find the ice-cream shops and the beaches. There's a grocery store, along with the petrol station and the pizza maker, but finding the good stories isn't always easy.
Want to see more, and discover just a little of what you can't see by looking at the façade of the church and the fields? Then it might be a good idea to use a guide. There are good and rich stories to be found in many places, even in the small places that don't make much of a stir. Today, there is a thicket of scrubby spruces opposite the vicarage in Hesselager. Unfortunately, it is probably newer than the story, but you can try to dig into who Povl Hansen in Hesselager was? The church books still exist. Who knows - maybe you can find the Priest's Mound?
We are happy to say discover the good stories of Denmark with Guide Service Denmark.
Photos
The Hesselager Rock. Denmark's Largest Rock. Photo: Xubor. Licence: CC BY-SA 3.0
Hesselager Manor. Photo: Sigersted. Licence: CC BY-SA 3.0
Hesselager Church. Photo: Hideko Bondesen, Nordens Kirker. License: CC BY-SA 2.5
Hesselager in the old days.
Hesselager in the very old days.